Love Through the Decades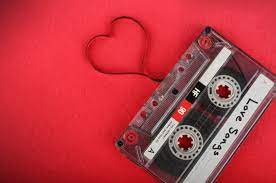 Ancient Mesopotamia, 2000 BCE. King Shu Sin has just written The Love Song of Shu Sin for his soon to be bride. The Love Song of Shu Sin is the oldest love song written, dating back to before The Old Testament. Over 100 million love songs have been written since then, ranging to "How Do I Love Thee" by Elizabeth Barret Browning (1850) to "Since You've Been Gone" by Kelly Clarkson (2004). Music in general has evolved greatly over the past 4,000 years, but the one constant is people's love for each other written in song form. We can narrow down the best in the past 20 years with this list though.
2000- "Yellow" – Coldplay
"Yellow" is a slow but sweet ballad describing the light of someone's life. Truly an amazing song to cry to. 
2002- "Sk8ter Boi" – Avril Lavigne
While technically an "Anti-Love" song, this one is truly a classic. Lavigne tells the story of one sk8ter boy and ballerina's ill-fated love story and I love all 3:24 minutes of it.
2004- "Since You Been Gone" – Kelly Clarkson
Pitch Perfect's (2012) rendition of Kelly Clarkson's pop-ballad will always be the best version of this song. This is absolutely a break up song, but it's such a breath of fresh air after a long, toxic relationship.
2006- "Maneater" – Nelly Furtado
"Maneater" perfectly describes a modern "femme-fatale". The song isn't necessarily a love song in the way that it is for someone else but more for being in love with yourself.
2008- "Love Story" – Taylor Swift
You can't have a "Best Love Songs" list without Taylor Swift, it's just not allowed. "Love Story" describes a forbidden love between two teenagers, similar to Romeo and Juliet, without the whole death thing of course. 
2010- "Baby (ft. Ludacris)" – Justin Bieber
Justin Bieber says "Baby" a total of 55 times in 3:34 minutes. That's too many babies. I will admit I had a total obsession with Justin Bieber in 2010, I was 3 though. Do what you will with that information.
2012- "Call Me Maybe" – Carly Rae Jepsen
3:13 minutes of Carly Rae Jepsen absolutely lusting after a boy, only for him to ask out her guitarist in the end. Truly revolutionary for 2012.
2014- "Wildest Dreams" – Taylor Swift
A bittersweet melody describing seeing a relationship end before it even starts. It really nails that feeling of "this is going to hurt when it ends."
2016- "Closer (feat. Halsey)" – The Chainsmokers
This song still haunts retail stores 6 years after it's release. I have heard about what happened in the backseat of their Rover that they couldn't afford 1 too many times. Despite being painfully annoying, it's still a sweet story about a young couple returning to each other, time after time.
2018- "Back To You" – Selena Gomez
Selena wrote "Back To You" for "13 Reasons Why" but nonetheless it is still a love song. It beautifully demonstrates the feeling of breaking up with someone but still wanting to be with them.
2020- "Invisible String" – Taylor Swift
"Invisible String" narrates being blindsided by a soulmate. "And isn't it just so pretty to think, all along there was some invisible string, tying you to me?" is such a beautiful line.
2022- "Love It When You Hate Me (ft. Blackbear)"- Avril Lavigne
Avril Lavigne's comeback being a toxic relationship anthem was not what I was expecting, but I am enjoying every second of it.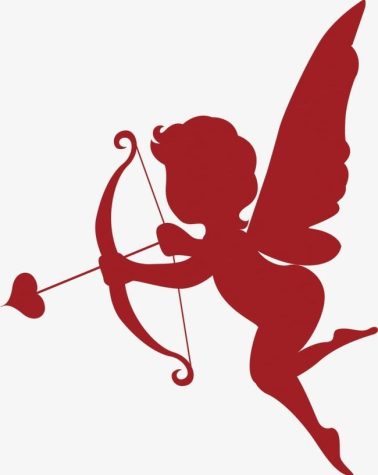 Sources-
https://www.nypl.org/blog/2019/05/03/evolution-love-poem 
https://www.answers.com/Q/How_many_times_does_Justin_Bieber_say_'baby'_in_his_song_'Baby'