The Last of Us PC Video Game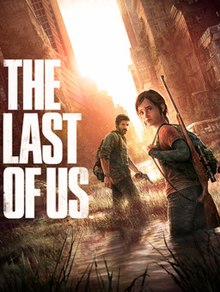 Sony's Biggest triple A, flagship video game is finally here and if you're anything like me (and the rest of the gaming community that doesn't own a PlayStation) you've been absolutely captivated by the story, gameplay, and the outstanding experience Naughty Dog's "The Last of Us" has to offer, with their icon father-daughter duo; Joel and Ellie. I myself have been wondering if there's ever going to be a way that you can be part of the craze the game has caused since its debut in 2013 dreaming about the day I get to play as an absolute rifle-wielding badass. Well, I'm delighted to tell you that as of March 28th, that distant wish has become a reality, that is if you own a PC that can not only run it, but also be lucky enough to not run into the many bugs, glitches, and crashes the poorly optimized game comes with. Unfortunately, as excited and thrilled people were to finally be able to play one of the most beloved story-driven video games of all time, they were also incredibly disappointed when the game was released in a worse state than Cyberpunk 2077, a game notoriously known for its incredibly horrible reception back in 2020 due its countless number of game-breaking problems. 
To say the least, The Last of Us is not the best PlayStation to pc port of all time, to name a few problems the game still has after countless patches and general updates are, but not limited to: shading errors, stuttering & out-of-sync problems, potential memory leaks, stuttering problems, an awkward, yet hilarious bug were the characters suddenly appear wet for no reason, and to top it all off a fatal game crashing error that has a seemingly unknown cause. Immediately, Gamers relentlessly showed their anger and frustration with Naughty Dog sending countless bug reports and even going as far as voicing how this is the last time they buy a product from the company. The developers behind the game have stated that the team is working tirelessly to fix as many problems as they can, reporting: "The Last of Us Part 1 PC players: we've heard your concerns and our team is actively investigating multiple issues you've reported. We will continue to update you, but our team is prioritizing updates and will address issues in upcoming patches, thank you for your patience. – Naughty Dog". 
Although this has brought peace and tranquility to some, most if not all gamers are still furious, accusing Naughty Dog of releasing an "Unfinished pile of trash" and knowing the game was not finished because of constant delays from its original February release date. Although there are plenty of reported bugs and crashes, I personally didn't have a problem running the game, in fact, one of the most sighted problems at launch was that the game would almost immediately crash right after they installed it. This was the aftermath of people not letting the game's shaders install completely after its finished download, which funny enough is exactly what I did. The only problem I really had while playing the game was a little bit of character model lagging and maybe one or two crashes here and there but performance is greatly impacted by what graphics card you are using and the graphical setting you have it set on. The game looks absolutely beautiful in high settings without the sacrifice of too much VRAM usage so sticking to medium-high presets would be your best bet. 
As for the story of the game, Naughty Dog hits hard with some of the most raw emotional storytelling I have ever seen in the media. Not only do they make a great story but an evenly distributed seamless mix of gameplay and cutscene, keeping the player intrigued but at the same time letting them take control in the most crucial parts of Joel and Ellie's journey to Wyoming. The combat also hits very hard (no pun intended) with a multitude of guns, melee weapons, throwables, and stuns you can pick from. Overall I would recommend this game, in about 4 months. It's best if you wait for the big patches to take care of most of the bugs and crashing problems before buying the game so you can really play it to its full potential and enjoy one of the best games of the century.