Celtics' Udoka Suspended for one year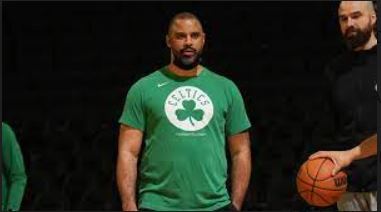 Last week, the Boston Celtics suspended coach Ime Udoka for one year, following leaks that Udoka was having a "consensual" relationship with a female staff member. This move is extremely surprising, as Udoka led the Celtics to their first NBA Finals appearance since 2010 in his first year as head coach. Udoka had replaced Boston's previous head coach, Brad Stevens, last summer, after Stevens joined Boston's front office.  Udoka had supposedly broken team rules that he had agreed to follow when he signed his contract to become Boston's head coach. 
Former Maine Red Claws and Current Celtics assistant Joe Mazzula will now take over as head coach for Boston. However, Mazulla has some past controversy of his own, as Mazulla was arrested for domestic battery while a college NCAA basketball player for the West Virginia Mountaineers in 2009. Former Celtics Coach and current president of basketball operations for Boston, Brad Stevens, addressed the arrest, saying " When we were considering hiring him as an assistant, I vetted that and the incidents when he was in college really thoroughly. And I will tell you this: I believe strongly in Joe's substantiveness as a person." 
These controversies come after what was seen as a successful offseason for the Boston Celtics, following their June 4-2 loss in the Finals to the Golden State Warriors. Boston had signed former Atlanta Hawk Danilo Gallinari, traded for Indiana Pacers guard Malcolm Brogdon, and re-signed Sam Hauser on a three year contract. Prior to the Udoka news, however, Boston lost Galinari for likely the season with a torn ACL. Boston will hope to return to the finals, minus Udoka, starting with the October 18 in their season opener vs the 76ers.