Food Reviews | Beans Ice Cream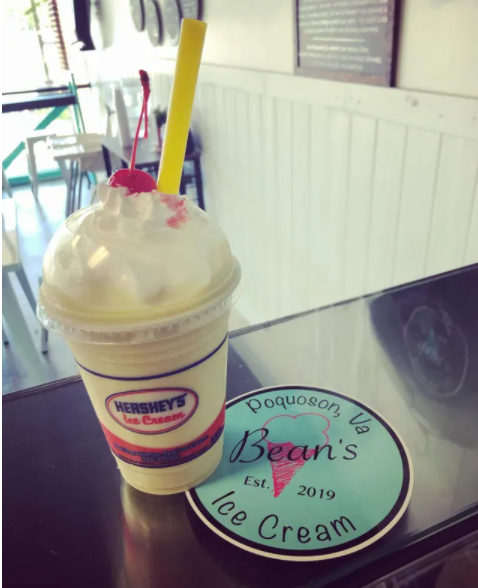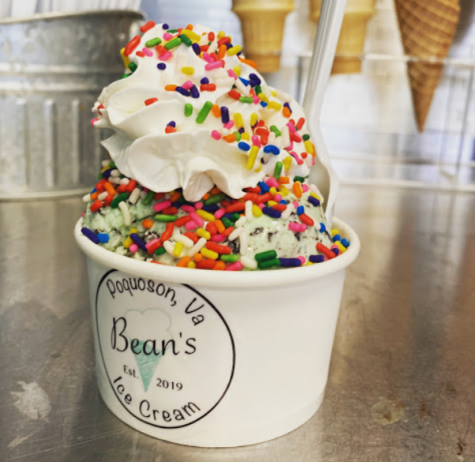 If you're looking for enormous portions of ice cream at a very fair price of $5.00 to $8.00, Beans is the place to go. They are a family operated business that started in Poquoson, VA in 2019, and opened a second location in Gloucester Point, VA.  While the dining area is closed due to Coronavirus, they still have a drive through lane where you can order your ice cream in the first window and pick it up in the second window.
The atmosphere is very woodsy and they have a surplus of ice cream flavors like the classics; vanilla and chocolate, and others like rocky road, rainbow sherbet, cookies n' cream, strawberry, cookie dough and many other original flavors. It's never too busy with only 1 or 2 people there at most times, so it's a great place to invite your friends and family for a nice ice-cold treat. I rate it a 7 out of 10.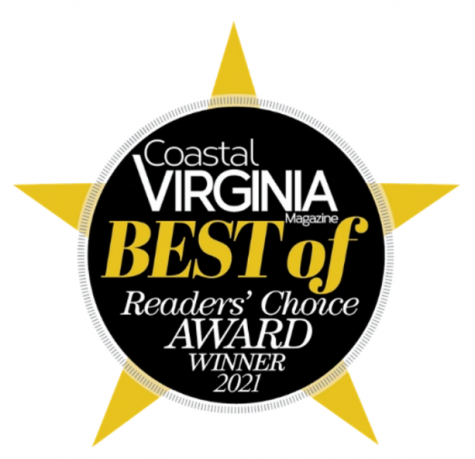 They also won the Coastal Virginia Magazine, Best of Readers' Choice Award for 2021.