Updates to the Long Needed Renovations at GHS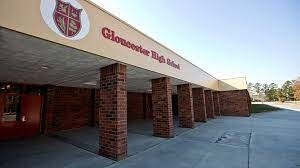 As of late we've received many updates concerning the schools renovation. As a reporter, my associates and I have taken the time to speak to Charles Records. Records is the new construction and project coordinator of Gloucester County Public Schools and he was kind enough to answer some questions we and a lot of GCPS families had. He told us the amount of the budget, deadlines of the project, and the way the future inclusive bathrooms are to be built.
To answer everyone's questions and concerns, renovations include new/renovated entrances, new bathrooms, a new drama room, and a learning area. Additionally, several existing areas will receive an overhaul.
A video rendering posted on the GCPS website also shows a newly designed media center that acts like a lounge. The bathrooms will be gender neutral, meaning everyone at GHS will have access to the same bathrooms. Concerning the bathroom format, from what I could make of it, the "stalls" are planned to be almost like separated water closets where essentially it's just a room with a toilet. Sinks will be on the outside, and the restroom will be enclosed in an open air format, meaning the walls will be several feet high instead of going to the ceiling.
The overall budget for this project is estimated to be around 60.77 million. A breakdown of costs include: $745,500 for the renovated entrance, $788,219 for electrical infrastructure, and $786,055 for the new drama room. 
Although this project has been in the making for many years, speculation of when it will start has varied, leaving people anxious and displeased. We can say that thanks to Records, and the GCPS staff, the construction time frame itself looks to be close to 30 months. The project will be put up to bid by the end of September.  A link to the video rendering can be found here: GCPS Renovation Update