GHS Considers A Balanced Calendar School Year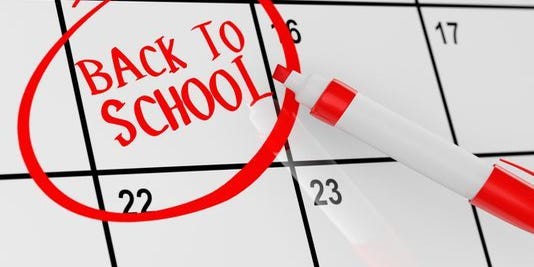 Gloucester County Public Schools is considering making the change to a balanced calendar school year. The balanced calendar is an alternative way of structuring the days a student attends school. In a balanced calendar, the amount of instructional days remains the same. Students typically have two weeks vacation between quarters, one week vacation at Thanksgiving and approximately three days off for teacher work days. A normal school calendar provides students with three months of summer, and in a balanced calendar, students would have one month of summer.
Students and staff of Gloucester High School gave their opinions about the balanced calendar. Many students said the school calendar shouldn't change and should keep the 3 months of summer because school is mentally draining. The same students said they were strongly opposed to a balanced calendar. Mr. Foster and Mrs. North agreed that change is difficult. Zach White, a senior from GHS said, "kids need time to relax and if you do not give them time, it causes more problems." White's statement resonated with many of the students interviewed for this article. However, several students did see the advantages of a balanced calendar. One student suggested having longer breaks throughout the school year could be healthier and better for all students.
Some of the advantages are it provides shorter breaks for students and students will be able to retain all the information they had learned over the school year. The disadvantages are that it could be more expensive. Students also could react poorly to the drastic change. Many students have said they would stop showing up to school, and some students would skip classes. The schedule could also interfere with High School athletics and vocational school programs such as New Horizons.