TF2 Returns With It's Annual Scream Fortress Update
On October 5th, Valve released their annual Scream Fortress update for Team Fortress 2. This being the 13th annual spooky update. The update includes 6 new community made maps, which are available to play throughout the Halloween season. The 6 new maps are called: Farmageddon, Sinthetic, Los Muertos, Erebus, Terror, and Graveyard. Farmageddon which is a player destruction map, following a pumpkin/farm theme. Featuring a giant pumpkin, and a spooky underground, you must collect other player's souls to win the match. Sinthetic, which is a King of the Hill map, it follows the typical Scream Fortress theme, and reuses assets of older maps.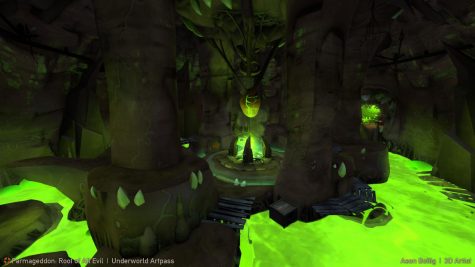 Los Muertos follows a 'day of the dead' theme, which is popular in Mexico, having skulls littered everywhere across the world, while following the grey, night-time theme that most Scream Fortress maps follow. The map also provides an underworld where you must travel through to gain crits, immortality, and a chance at a god spell. Erebus is a spooky version of Ambush, being a Capture Point gamemode. The map has ghosts that patrol the world, spooking players if they get too close. Crit pumpkins are littered around the map, also marking the return of pumpkin pumps, and spells as well. Terror is a payload map, also following the standard Scream Fortress look with night-time theme, with Halloween lights going over buildings. Last, but not least, is Graveyard, which is a spooky take on Lumberyard. Graveyard is another player destruction map, needing to collect souls from your enemies, and drop them off at a selected spot.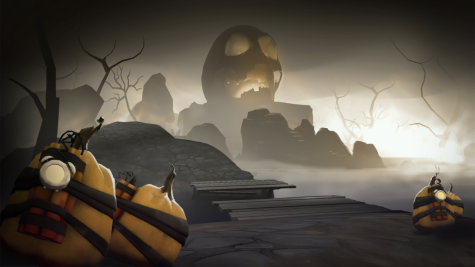 Maps weren't the only thing that was added, 5 new community made taunts were made. The Homerunner's Hobby, which is Scout sitting in a bean bag chair, while eating chips, while also reading a comic. Next is The Mannbulance, which features the Medic driving a mini ambulance. For Heavy, the Bare Knuckle Beatdown taunt, which is a taunt that features Heavy practicing on a boxing dummy his fighting skills. Scarily, a picture of Scout is on said boxing dummy. For Demoman, the Drunken Sailor, a taunt in which Demoman is steering a pirate ship wheel while drinking a bottle of scotch. Last, but not least, is Soldier's taunt, being the Profane Puppeteer, which has Soldier putting a hand puppet over his hand, who makes some rude remarks.

The update also brings 28 new community-created unusual effects. 15 new unusual effects for hats, while also bringing 13 new unusual effects for taunts. One new cosmetic crate was released, The Crimson Cache Collection, featuring 20 new community-created items. In addition to the cosmetic case, the new Scream Fortress XIII War Paint Case was dropped, also featuring  13 new community-created War Paints.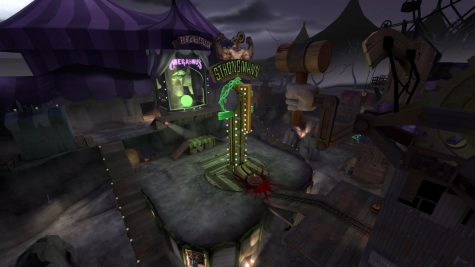 The contractor has been reset, and allows everyone to complete contracts to earn rewards from previous Scream Fortress updates. This will mark the 4th year in a row that Scream Fortress was entirely community made. The event starts on October 5th, 2021, and ends November 7th, 2021.
The patch notes can be found on www.teamfortress.com