Chemical Hearts Is A Tear Jerker of a Book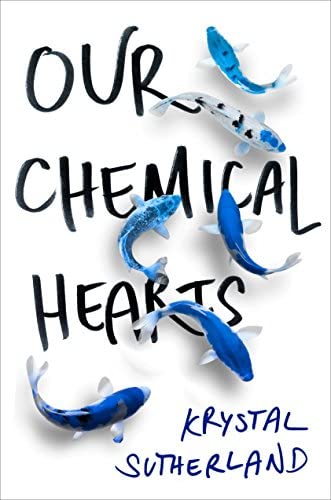 Chemical Hearts is written from a boy's perspective. His name is Henry Page. Page has a good amount of friends; a very diverse friend group. Page is in high school and one day in theater, a girl who had just moved to the area was in his class. This girl was very mysterious and looked more like a tomboy. Page knew her name was Grace Town but never really spoke to her. She was the type of girl that never talked to anyone and just kept to herself, being discreet about her every move.
In all, the book was an amazing read, it wasn't hard to read at all and it was something that you could just start reading and become addicted to. You never really knew what was coming next; what drama or big event was going to happen. There were many ups and downs throughout the book and it was very exciting. The book was written around the awkwardness and rawness of high school relationships and teen love. Two kids coming together from different backgrounds. 
Through the differences they worked well together. The way that the book went into great detail about feelings and scenes was amazing. You really felt like you were in the book watching the scenes play out. Throughout the book the stories of the characters were told; how they became who they are now. It was interesting to be able to piece everything together, and really understand them. There were a lot of breathtaking moments throughout the dialogue in the book. 
Towards the end of the book it got more emotional; more raw. The two main characters were explained perfectly and it was just enough to make you tear up. Watch them fall deeply in love, and then fall out. From strangers to friends, friends into lovers, and then strangers once again. They both went back to their own lives and continued on with the rest of senior year, just with what they both have learned from the relationship that they had. The book really showed and explained that love isn't perfect, and it's not always going to end up how everyone wants it to. Some things just aren't meant to be, but you will get through it. 
I think the book was amazing, if you like romance and drama this is definitely the type of book I would recommend. It was so good, and it did in fact make me cry. 100% worth the read.