Running a Small Business Has Risks and Rewards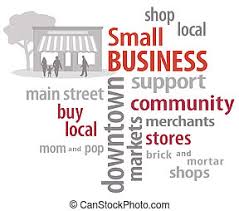 Small businesses are, well, small and sometimes just don't work out. 20% of new businesses flop within one year of being open and as time goes on, the percentage of failures goes up! It's scary to open your own business, it's hard to know if you will succeed or not and it's hard to keep it up and make people happy, and keep track of money and sales. Keeping a business relevant and open while maintaining orders, it's a lot. While the statistics are set in stone in cases such as shutting down or just going to the "junkyard", it seems like some small businesses just don't follow that stereotype and just grow and grow into a strong businesses that is well known and popular. The question is how? How do the successful ones do just that, thrive while others fail? How do they not disappear into a sea of other businesses and stores? And, why do some people even want to try and open a small business in the first place?  
Doodles Donuts and Cafe is a small business that has opened recently.  "We have been open for about 17 months. And in that time we started with a good core of people. That's what makes any good business." Brian McTurnal, owner of Doodles, said.  "And we couldn't have gotten this far without them."  McTurnal continued to say, "And as you're looking towards expansion you want to make sure that your product doesn't lose the quality because you're trying to improve quantity. We started slowly with our expansion. We did coffee and donuts for a long time. Then slowly are introducing lunch. And slowly introducing the food trailer." McTurnal believes the business is in a good place and growing more popular as time goes on.  Why is it called Doodles anyways?  Do all businesses need a clever meaningful name? "Doodles is because we love dogs. Amy is a veterinarian so we wanted to tie that in as well. We try to tie everything in to the dog theme and to help support our local humane society." McTurnal suggested. "But a business doesn't need a clever meaningful name to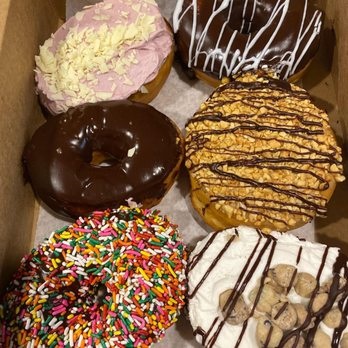 be popular, it's nice, yes, but you just have to choose what you want, what you think works for you."
To open a business you need to know what you want to do, where to start and a location.  Expect a rocky start, it won't be as smooth as you might think it would be. "We leased a spot that was already a donut shop which seemed like it would be easier but it came with a lot of challenges and problems." Mcturnal said. "The week before we opened, the water heater, which is in the ceiling, came through the ceiling and shattered, " said Charis McTurnal, Brian McTurnal's niece. So yeah, it's going to be rough but you have to just keep going and know that you are not alone. "Businesses? I love small businesses. My wife Amy also has ownership in another small business. Supporting small businesses is essential to our local economies." McTurnal added. There is support all around you, but you can't just rely on that, you need advertising, and you need to take risks! An employee who was working the day of the interview said, "To advertise your business would be a good thing, and to construct a good website, I would also say to make sure that you are complying to all codes" Advertising can come in many forms such as articles, posters, websites, billboards, and sponsorship of other companies and businesses. The employee cautioned, "Things were broken before they got good."
Several employees suggested going around your shop and look over everything. Perhaps make a few practice rounds of the products you want to sell. It will help in the long run, because if you find a flaw, you can find a way to fix it before things are set in stone.  Although, if you do start selling and problems arise, don't worry about it. You could put the product on hold and fix the issue. Risks, while they seem bad, could grow your business for the better! "We have a food trailer so we can go wherever" McTurnal said.  Creating flexibility greatly increases your odds of success. And yes rivals, you will have rivals, every business has someone else out there doing the same thing you are, but don't be intimidated by them, match their energy, and don't be afraid to get a little messy. One employee suggested that if those rivals aren't all nice, don't worry about it, you do your own thing and don't let them get in your head. The competition you have between rivals can get you a lot of popularity, whether it is someone spreading two different places around and asking who is better, or some going in and trying themselves. Customers are who you sell your products to, who buy and then talk about what they got to their friends and family who then talk about with their friends and family, and so on! Customers that show up a lot are called regulars and they are the ones who you would probably get to know which is nice and it could help with word of mouth advertising! I know at least 5 regulars that go to Doodles and they have helped the business a lot more than they have probably expected. So another tip would be to focus on the consumer and make their experience enjoyable and easy so they buy again. If an experience is easy then people will come back. That doesn't mean to lower quality though. One suggestion might be to have different paying options that apply to everyone or have variety in what ever your selling. Hopefully, now you will at least be a little bit more prepared for the journey ahead when you want to make a business.  Remember that every business is different and starts off small, but with hard work and dedication with doing something you are passionate about, you will do just fine.