Olivia's In the Village Offers Wide Range of Cuisine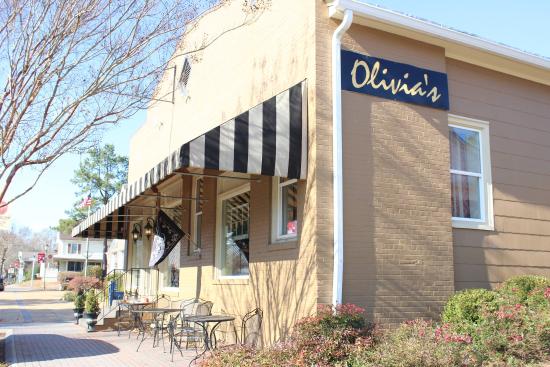 If you ever find yourself on Gloucester's historical main street, and you're seeking a zesty bite to eat, look no further than Olivia's in the Village. Olivia's has a vast menu ranging from authentic Italian cuisine, to local seafood, and every American classic in between including a small menu featuring a few staple meals from their partner restaurant, and Gloucester trademark, Scoot's BBQ.
While the entrees are quite pricey, they come with large portions so you're guaranteed some leftovers. This also makes them perfect for sharing with your significant other, if you're looking for a romantic Lady and the Tramp style date.
Olivia's is definitely our favorite date location, and for good reason. The food is delectable; it nurtures each of your senses with every bite that you take. The restaurant itself has an atmosphere that's cozy and nostalgic, while being intimate and romantic simultaneously, and the establishment is usually very quiet even when it's packed. Olivia's is also open on Sundays; which is an important detail considering how most other restaurants on main street are closed.
There is very little, if anything, for us to complain about. We've heard of other people having negative experiences with Olivia's but we've had nothing but unforgettable memories together at this restaurant. I rate it an astounding 8/10 overall. 
If you too are looking to dine at Olivia's in the Village, they are located at 6597 Main St, Gloucester, VA 23061 and their phone number is (804)-694-0057 .