Five Feet Apart Is Worth Watching And Reading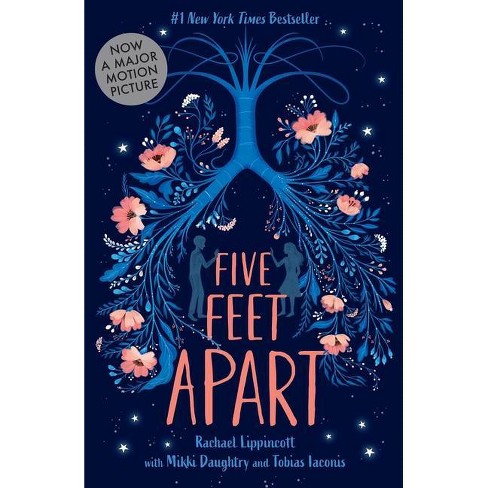 Five feet Apart, a romance/drama film released in the United States in 2019, is based on two teenagers who both suffer from a condition called Cystic Fibrosis (CF). The disorder damages the lungs and organs making the person holding the disorder more prone to infections and breathing problems. Stella Grant (Haley Lu Richardson), Will Newman (Cole Sprouse), and Poe Ramirez (Moisés Arias) all come together to make their stay in the hospital more pleasant. 
Haley played as a girl who is extremely tough. She went through her sisters and her best friend's death; barely being able to breathe. She's seen in the hospital 24/7, which is something that I can't relate to, but I couldn't even start to imagine how painful, stressful, and annoying that would be. In my opinion, Haley did an amazing job at portraying the role that she was given.
Cole played as the "bad boy." He was always breaking the rules and getting in trouble around the hospital. He didn't really care about the rules for himself, he just wanted to live his life without being held back by a condition.
Haley and Cole made it seem like they really did fall in love. Even though Cole didn't care about the rules, he cared about Haley and her health. They portrayed the real relationship struggles that couples go through. They never made it seem like they had any type of condition, or sickness. They gave off the vibe that they would try to understand and comfort each other no matter what happened. 
Moisés played as the gay best friend. He has such a bright and joyful personality. He was the one that liked to have fun no matter where he was or what he was going through. Personally I found him extremely funny but I don't think that he wasn't included in the movie enough. Best friends are there and present more than he was in the movie. 
Haley and Moisés made it seem like they really were best friends. They were open to each other about everything and they valued each other deeply. They were like siblings and it was so sweet to see such a good, unbreakable bond between them. 
Haley and Cole's friendship to lovers story was played so well. You watched them form a friendship and then form a relationship. This was such a good movie to watch, and a good book to read because of the timeline in it. 
 If you love a good romance with some sadness, then you would love this. This movie is the type that you could watch over and over again and never get tired of.  Five Feet Apart is available to watch on Netflix, and you can find the book on amazon.