Spring Flowers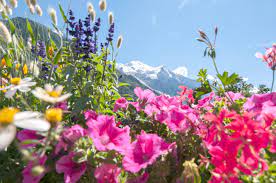 What are the best spring flowers to plant when the weather starts warming up? For many, winter is a very gloomy time. Winter has gray skies and cold weather for months so when spring comes it's all the more exciting. As days get longer and warmer, the world starts brightening up. Flowers are an amazing way to lift spirits and add color to early-season gardens.
Here are 4 gorgeous flowers to plant in early spring:
Pansies are one of the most popular amongst gardeners, and for good reason. They're a great way to help spruce up mailboxes and driveways. Pansies are normally grown as annual plants and planted each year, but can be reseeded by the parent plant, violas. Pansies are also fairly easy to grow and take care of. They require partly shady to full sun exposure and rich, free-draining soil with a pH of 5.4-5.8.
Another favorite is the hydrangea. The hydrangea is a big, globe shaped flower bush that lasts from spring to summer. It is recommended to be planted in fall, but it can be planted in very early spring. Although hydrangeas take up a large amount of space, they are a perfect way to add color and brighten up any garden. They need part sun exposure with rich, moist, well-drained soil that has a pH of 5.2-5.5.
Flowering Stock comes in a variety of colors. In colder climates, they need to be planted from a seed. In warmer climates, however, they can last for many seasons. They have a very intoxicating fragrance, which can be enjoyed in early summer. The best conditions for Flowering Stock is direct light to light shade and rich, loose, well-draining soil that has a pH of 6.0-7.0.
One of the most anticipated blooms for flower lovers are dahlias. These flowers range in many different colors and sizes. They need very rich soil, which can be achieved by mixing compost into the soil before planting. It is recommended to wait until after the last frost date to plant them. Dahlias prefer full sun and afternoon shade. The soil should be rich and well-drained with a pH of 6.6-7.0.