When Love Goes Hand in Hand With Art
When you think of art about Valentine's Day or love, what do you think of? Tacky red and pink hearts on pink construction paper? The word "love" plastered all over the page? Elementary school arts and crafts?
What most people do not think of is beautiful works done by a variety of talented artists.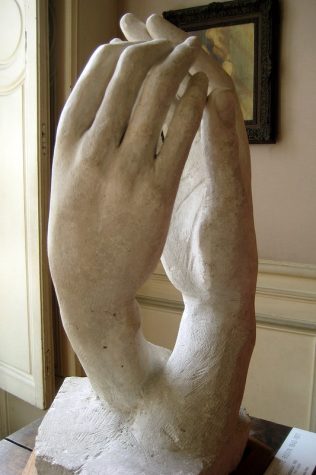 Although there are many interpretations of The Cathedral, one is the idea of a spiritual connection between two people and a forbidden love.
Auguste Rodin's statue is made from two right hands, one from a man and one from a woman, which are slightly touching. The space between them is believed to represent loneliness of the individuals. There is a desire for unification of the two, which is never to be achieved. 
During Rodin's career, he had a pupil named Camille Claudel, who later turned into his assistant.
Rodin admired her beauty. Naturally, he fell for her. An affair began to develop whilst Rodin was in a committed relationship with Rose Beuret. 
Rodin told Camille time and time again that he would leave his wife for her.
After a decade of lies and broken promises, Camille cut ties. She pursued her own art career, but went mad in the process.
The Cathedral was sculpted 10 years after their affair ended. It could very well be a tribute to their forbidden relationship. 
Due to Rodin's marriage, they could not be with each other, which is portrayed by the gap between the hands. The slight touch represents the passion and love in their relationship. The distance symbolizes the loneliness that the pair felt after separating.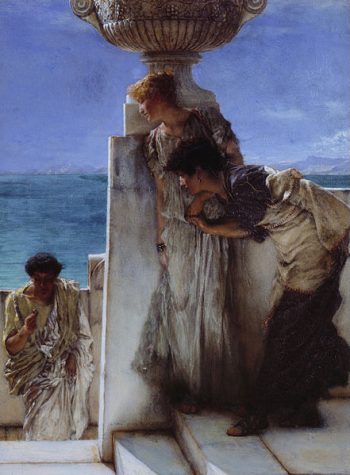 Sir Henry Tate, founder of Tate Gallery, commissioned A Foregone Conclusion as a wedding present for his second wife, Amy Hislop.
Set during the early Roman Empire era, a woman and her attendant stand at the top of white marble stairs, watching a man. While they stare at him, he stares at a ring.
The ring is meant for the woman at the top of the stairs. From her expression and the title of his painting, it is implied that she will say yes.
Lawrence Alma Tadema painted A Foregone Conclusion the same year Tate married his bride.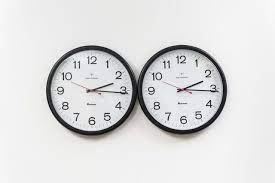 Artsy Perfect Lovers is a peek into Felix Gonzalez-Torres' private life. It symbolizes his HIV-positive partner Ross Laycock and his inevitable death from AIDS. 
The two clocks show the same time, but slowly fall out of sync. 
They represent two mechanical heartbeats. As the clocks fall out of time, it is like two lives falling out of sync due to personal loss and the nature of life.
Gonzalez wanted his works to be interpreted in many different ways, hence how simplistic his art is.
Felix Gonzalez wrote a letter to Ross Laycock, which said, "Don't be afraid of the clocks, they are our time, the time has been so generous to us. We imprinted time with the sweet taste of victory. We conquered fate by meeting at a certain TIME in a certain space. We are a product of the time, therefore we give back credit where it is due: time. We are synchronized, now and forever. I love you."
Although Perfect Lovers is just two clocks ticking at the same time, it is a metaphor of their support and love for one another.