PGA Tour Comes to a Close With a 15 Million Dollar Prize
 PGA tour had a wonderful season that ended this past weekend at East Lake Golf Club. Pga.com states that the season had 50 tournaments, including six major championships in the 2021 FedEx Cup season. Throughout the season, players have earned points on their performance. If a player makes the cut for a tournament, they will get more points than someone who didn't. If you win a tournament or place in the top ten, you gain a larger amount of points. During the conclusion of the season, the top 125 players make the playoffs.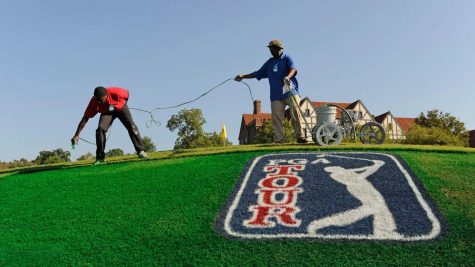 After every playoff event, a certain number of players get eliminated each week. The top 30 golfers from that season travel to East Lake Golf Course to compete in the tour championship. This year was only the second year that the golfers started under par. This means that the best performer started at ten under, the second golfer started at eight under, the third golfer started at six under, the fourth golfer started at four under par, the fifth golfer started at two under par, while everyone else started at even par. 
The lead golfer going into this week was Patrick Cantlay. According to the PGA.com he played in 24 tournaments this year, 6 of them were major championships. During the 24 tournaments, he made the cut 23 times this year. He had 7 top tens, and 4 wins. Another top golfer with an impressive season was John Rahm. This year, Rahm won his first major championship, the U.S. Open. He also had many top ten finishes and impressive comebacks on the final day of the events.
 Going into Sunday, Patrick Cantlay had led the tour all year-long and he had a chance to win the FedEx cup and the prize of 15 million dollars. Cantlay and Rahm were paired in the last group for the championship. All of the other golfers in the field were making a late charge for the trophy but the main focus was on Rahm and Cantlay.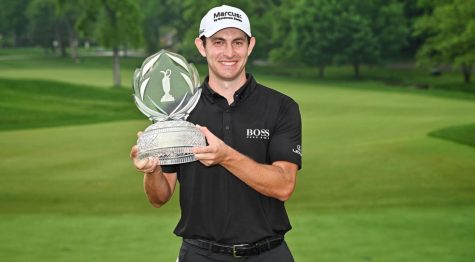 The goThelf channel and NBC` said Going into the 15th hole with 3 to play, Cantlay had a 1 shot lead and was keeping the pressure on Rahm. On the 18th hole Rahm had a putt from just off the green; the putt was missed to the right of the hole and Cantlay won his first FedEx cup and 15 million dollars. Cantly had come a long way from being a rookie to now one of the best golfers in the world. ESPN said that over the course of this year Cantlay has made over 25 million dollars just from winning. What an incredible golf year. Hopefully he can play like this for years to come.