The FFA Organization: You'd be a Cow-Herd not to Join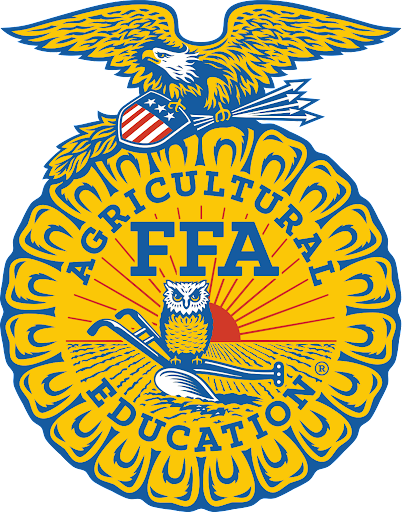 The National FFA Organization is an agricultural based club offered at GHS, however most people underestimate the club and what they do. "One common misconception is that FFA stands for Future Farmers of America. However, in 1988 the name was changed to the National FFA Organization in order to be more inclusive towards all aspects of agriculture. FFA stands strong with 850,823 members and 8,995 chapters in all 50 states." 
The National FFA Organization, a youth program found in most high schools, provides students an opportunity to learn about the aspects of working in the field of agriculture. (National FFA Organization). Gloucester High School's National FFA Organization is run by Ms. Hypes. Students join The National FFA Organization for lots of reasons, including an interest in agriculture or just to make new friends with the same interests. Zoey Berezansky, who is Secretary, Chair of the Leader Committee, and Leader of the Veterinary Science Team said, "We not only get to participate in competitions, but I know I've personally made a lot of friends through FFA." The only requirement to join is to be enrolled in an agriculture class. GHS offers Introduction to Horticulture and Veterinary Science, Floriculture, Horticulture, Landscaping and Veterinary Science and New Horizons offers a veterinary science course. 
Students even have the opportunity to compete against other clubs statewide and spend a week at Virginia Tech. Berezansky takes advantage of numerous learning opportunities with her various positions. She says, "As the secretary I make the agendas for the meetings and deal with files and records. 'Through the Leadership Committee, I help to plan and organize events within FFA that help members grow as leaders." Even with three leadership positions, she still makes time for other endeavors in and out of school. 
Zoey Berezansky wants you to join FFA no matter the reason. "Don't worry if you've never done anything with agriculture. There's a place for everyone in FFA" Berezansky stated.