The Turbulent Transition from Middle to High School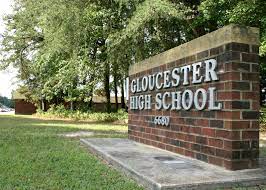 The transition from middle school to high school is still very prominent in my life as a freshman at Gloucester High School. I've been in high school for a little more than a semester now, so I've had enough time to observe and garner an opinion about the environment of the high school in comparison to the middle school I attended. 
There are many likable things about the high school but also many things I find distasteful. I enjoy the independence that high school provides such as the ability to go to the library when I would like to, not having to walk around in groups, and not experiencing overbearing supervision. However, I dislike the pace you have to work on a four-block schedule, as the majority of the time the days feel jam-packed with learning material. 
Aside from that, there are numerous social differences between the two. One of the most important goals in middle school is to help students become more social, but this year at Gloucester High School, I feel like I've had to be more social than in my previous 3 years in middle school. I believe that COVID-19 played a significant role in this, but this year I am working with all students in Gloucester, and that is providing more opportunities for social growth and interaction. 
It may be a little early for me to offer tips, but I do have some advice. You will frequently feel out of your comfort zone, so take advantage of it. It is my opinion that dreams and ambitions die in comfort zones, it is outside of them that they are achieved.