English 12 AP Sonnet Contest Announces Winners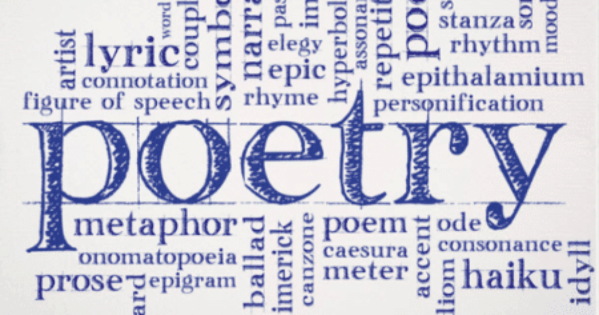 Congratulations to Charlotte Buswell, Alex Hogge, and Isabelle Pohorence for winning 1st and 2nd Place in the English 12 AP Sonnet Contest.  Buswell and Pohorence tied for 1st Place and Hogge won 2nd Place.  Check out their winning submissions below!
On That Rock Floating Through Space
by Charlotte Buswell
On that rock, tis' spring! Green, pink, bunny, chick
And up grow daffodils, there runs the snow
Bouquets of flowers the people did pick
And summer comes near when the warm winds blow
Converge on the beach, darken all the tans
A watermelon slice; smiles far and wide
Now autumn, crazy squirrels anger man
The children light pumpkins carved on one side
It's falling leaves and football season time.
At least, it's winter, wait for lakes to freeze
Together trim trees smelling strong of pine
Hot chocolate to warm up from the breeze
On that rock, people argue, tease, and lie
For they don't see the seasons passing by
Nocturnal Loves
by Isabelle Pohorence
My loves, with bead like eyes, amaze my heart.
Create my joy at times of great despair.
Nocturnal plants that mirror modern art.
My ladies with the softest touch with stunning hair,
Are here for a short time, the time is grand.
Their lives and love inhabit thoughts, too much.
Without my loves, my home is gray and bland.
I hold them gently, caring hands, light touch.
To think of times before, are time aghast.
The feelings often overwhelm my brain.
I see their slender trails carren on past,
They hoard their treats, and rule their huge domain.
They are the smallest friends that fear the cats.
My world revolves around my prized pet rats.
Your Highness
by Alex Hogge
"Hello, I will be interviewing you,
Today, to kick it off I'll ask you my,
Most pressing question, what makes you so blue?"
"Did I spill jam on myself? Blue like sky?
The blue in toothpaste?" "Use this mirror; view,
Yourself, it's all in your heart, your head…WHY,
It's even on your Hate, you're-" "That's untrue",
"You're absolutely cyanotic I,
Tell you" "Okay, I've had enough of this,
You need to stop that wack job humor" "Oh,
Then, so do you" "It must be nice, so bliss-
Fully chaotic, yes, mind worked like dough."
Please stop bickering, the both of you, let me,
get dressed for work. Shut up. "As you decree."